RECIPES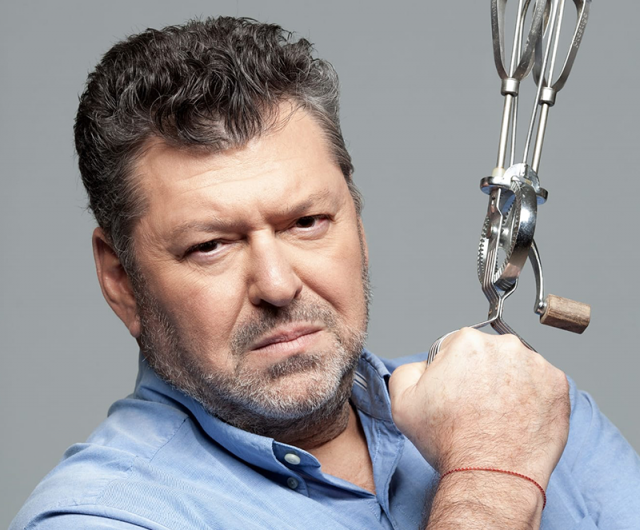 DIMITRIS PAPAZIMOURIS


SUGGESTS YOU TRY
Spetzofai, the spicy Pelion meze for tsipouro
An easy traditional Greek recipe that will take you about 40 minutes to prepare. It's up to you how spicy you want this dish to be, but we urge you not to remove the spicy elements, because it will come out very sweet.
The proportions given are for the perfect balance between the sweetness of the peppers and the tomato, the spicy mood and a light, gentle hot feeling at the end of the bite, which every adult gastronomic palate should enjoy.
Many thanks to Cucina di Caruso!
INGREDIENTS
300 gr.

handmade Evrytania sausage with smoked paprika
3 green horn peppers, cut into 4
2 red Florin peppers, cut into 4
1 hot green pepper, cut into small pieces
70 ml. Virgin olive oil
150 gr. chopped tomatoes
2 garlic cloves, finely chopped
1 tbsp. sugar
20 ml. white vinegar
⅓ tbsp. hot chili flakes
1 tbsp. sweet chili flakes
salt, pepper
6 fresh cherry tomatoes in pieces (optional)
40 ml. tsipouro to flambé (optional)
INSTRUCTIONS
Preparation
Cut off the heads from the peppers and discard them together with the seeds.
Cut the horn and Florinis peppers into 4 pieces lengthwise.
Cut the hot pepper into small pieces like the garlic.
Finally, cut the sausage into slices.
Saute the chili flakes and peppers
Put the olive oil in a large pan and after it burns at a relatively high intensity (7/9) add both chili flakes, to bring out aromas in the oil and immediately after, add all the peppers.
Turn them every now and then so they begin to wither slightly for about 10'-12' minutes.
Add the sausage
When the peppers have slightly withered, push them to the edge of the pan and add the chopped sausage.
After 5' turn the sausage slices over.
Add the rest of the ingredients
After 10' from the moment the sausage was added, add the tomato sauce, the cherry tomatoes (if you used it), the sugar, the vinegar and season with salt and pepper.
Mix all the ingredients in the pan, and let them reduce the vegetable juices.
The spetzofai will be ready 10' - 12' minutes after you added the rest of the ingredients.
Then you can add the tsipouro on the side and when it heats up in a few seconds, light it carefully with a long lighter, so that the alcohol leaves and the essence remains. The truth is that it will not affect the taste, but you and those who see you, will feel better that you put it in!
Serving
Let the spetzofai cool for a few minutes so that you can enjoy it as a fine meze. Serve it either with the pan or on a plate. It is almost obligatorily accompanied by tsipouro, which is allowed to be either with aniseed as is common in Pelion, or "without", as I see that most people prefer.